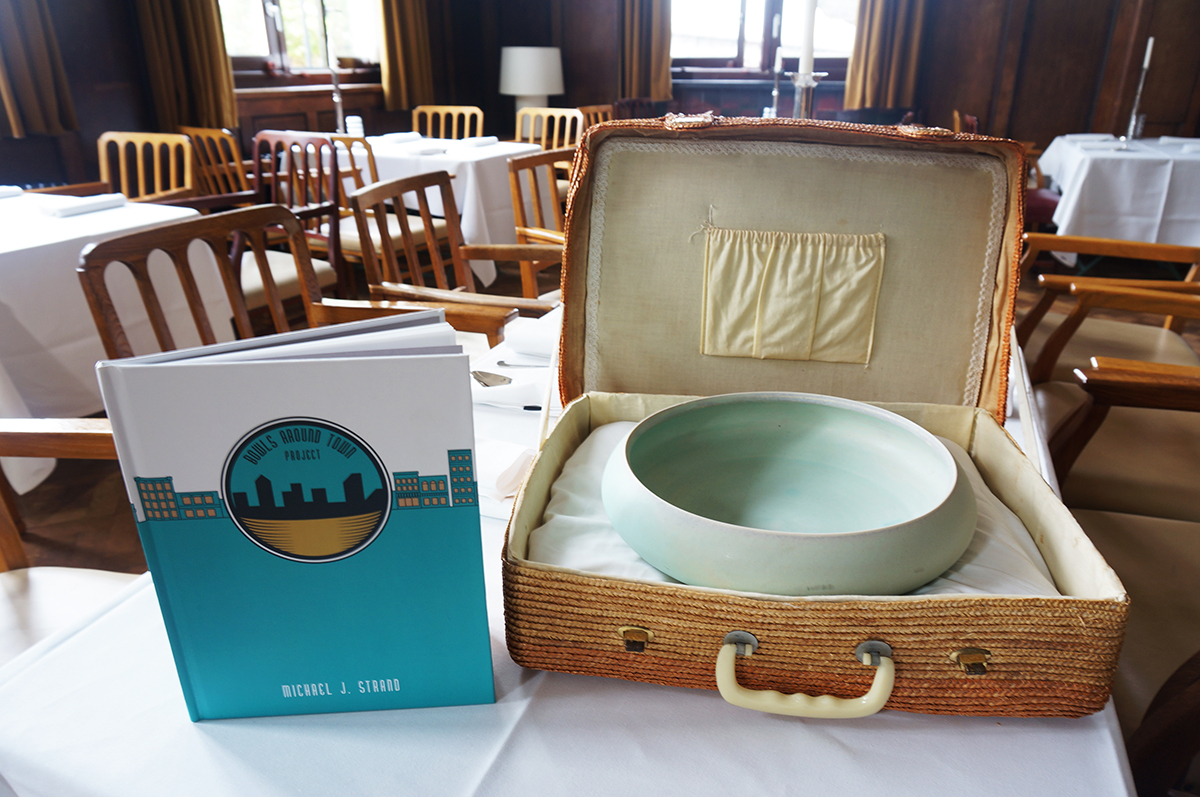 This week on the Tales of a Red Clay Rambler Podcast I have a live episode with Bobby Silverman, Michael Strand and Tina Gebhart. We discuss a broad spectrum of design related topics including education, the role of hand made in the contemporary design studio, and the ever changing boundaries of good taste. This episode was taped in front of a live studio audience at the Clay Studio in Philadelphia, PA as part of Design Philadelphia.
Tina Gebhart, Michael Strand, and Bobby Silverman with Red Clay Rambler host Ben Carter.
Bobby Silverman has been an educator, designer and maker. He currently manages Alsio Design, a Brooklyn based company that produces ceramic tile for residential and commercial markets. For more information please visit www.alsiodesign.com.
Tina Gebhart is an Assistant Professor of Art and Art History at Gettysburg College. A long time studio potter, she is interested in functional pots that become textured canvases for light and shadow. For more information please visit www.tinagebhart.com.
Michael Strand is an Associate Professor and Head of Visual Arts at North Dakota State University. With a background as a functional potter, Michael's work has moved seamlessly into social and community engagement while remaining dedicated to the traditional object as he investigates the potential of craft as a catalyst for social change. For more information please visit www.michaeljstrand.com.
Click here to watch Michael talk about his Misfit Cup Liberation Project.