Earlier this week Danish ceramic artist Nina Hole passed away. I had the great fortune to interview her in her home in 2012. She was a bright light in the ceramic community and a force of nature with her monolithic wood fired sculptures. In this episode you will hear our conversation rebroadcast in tribute to her contributions to the field of ceramics.
With the help of building teams she constructed towering forms that were fired in place and unveiled at their peak temperature. Her "fire sculptures" have been built in a variety of environments including both urban and rural settings in Mexico, Denmark, Australia, and the United States. In the interview we talk about the role religious architecture played in inspiring her forms and the development of an easily mobile building/firing process. We also discussed the Museum of International Ceramic Art-Grimmerhus and the Danish ceramic residency Guldagergaard, both of which she had an instrumental role in starting. For more images of her work please visit www.ninahole.com.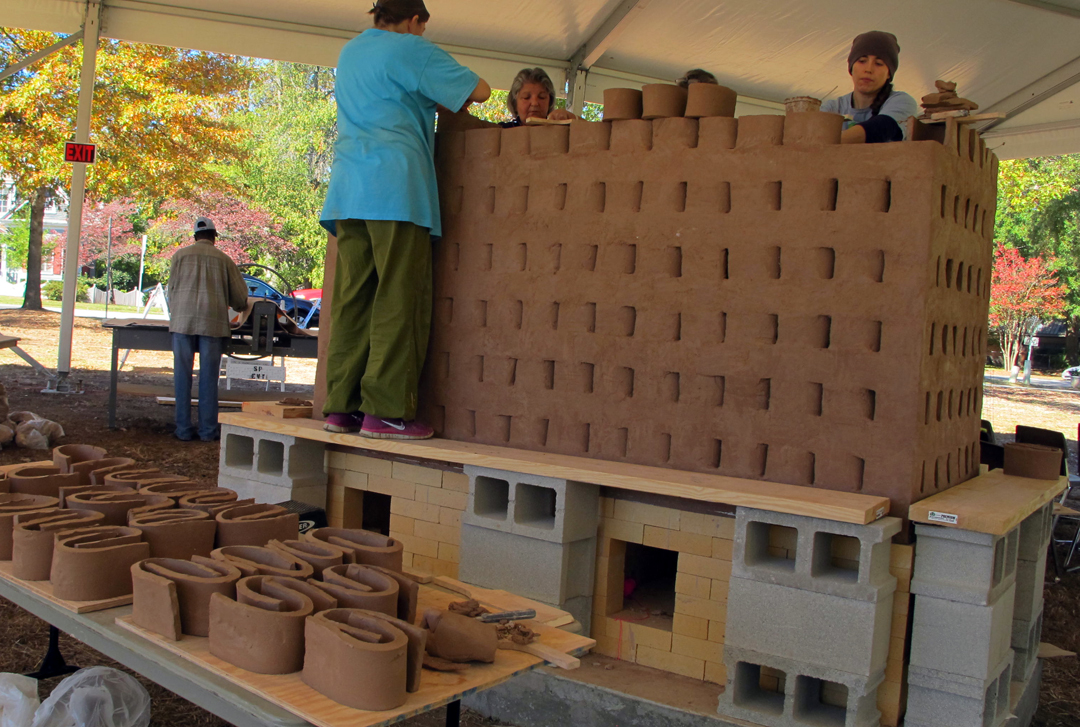 This episode of the podcast is sponsored by Troy Bungart Studios. Offering a line of handcrafted, one-of-a-kind pottery tools for the potter who wants to use art to make art. For more information please visit www.troybungartstudios.com.