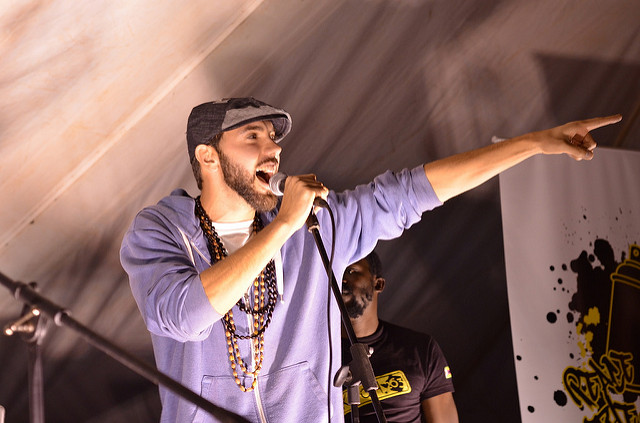 Today on the Tales of a Red Clay Rambler Podcast I have an interview with Kane Smego. We met at the 2018 Arrowmont Pentaculum where he was a writer in residence working on a forthcoming one-man show titled Temples of Lung and Air. Smego is a spoken word and hip-hop artist, a National Poetry Slam finalist, and co-founder of the youth arts nonprofit Sacrificial Poets. In our interview we talk about poetry slams, his time teaching with Next Level – a diplomacy program administered by the U.S. Department of State's Bureau of Cultural Affairs, and the development of his one man show Temples of Lung and Air. For more information visit www.kanesmego.com. To hear Smego's spoken word performance at Arrowmont listen to episode 209 of the podcast.
Smego is featured on G Yamazawa's North Cack.
This episode of the podcast is sponsored by Cherrico Pottery. Cherrico is teaming up with the American Craft Council to give out the 2018 Emerging Pottery Business Awards. Artists whose work and business embodies talent, passion, and a focus on promoting diversity and equity in the field will be considered for one of the three $500 awards. The deadline to apply is March 30, 2018. For more information visit www.cherricopottery.com/awards.